Stunning Showers For Any Space
 🚿 Shower renovation that doesn't break the bank.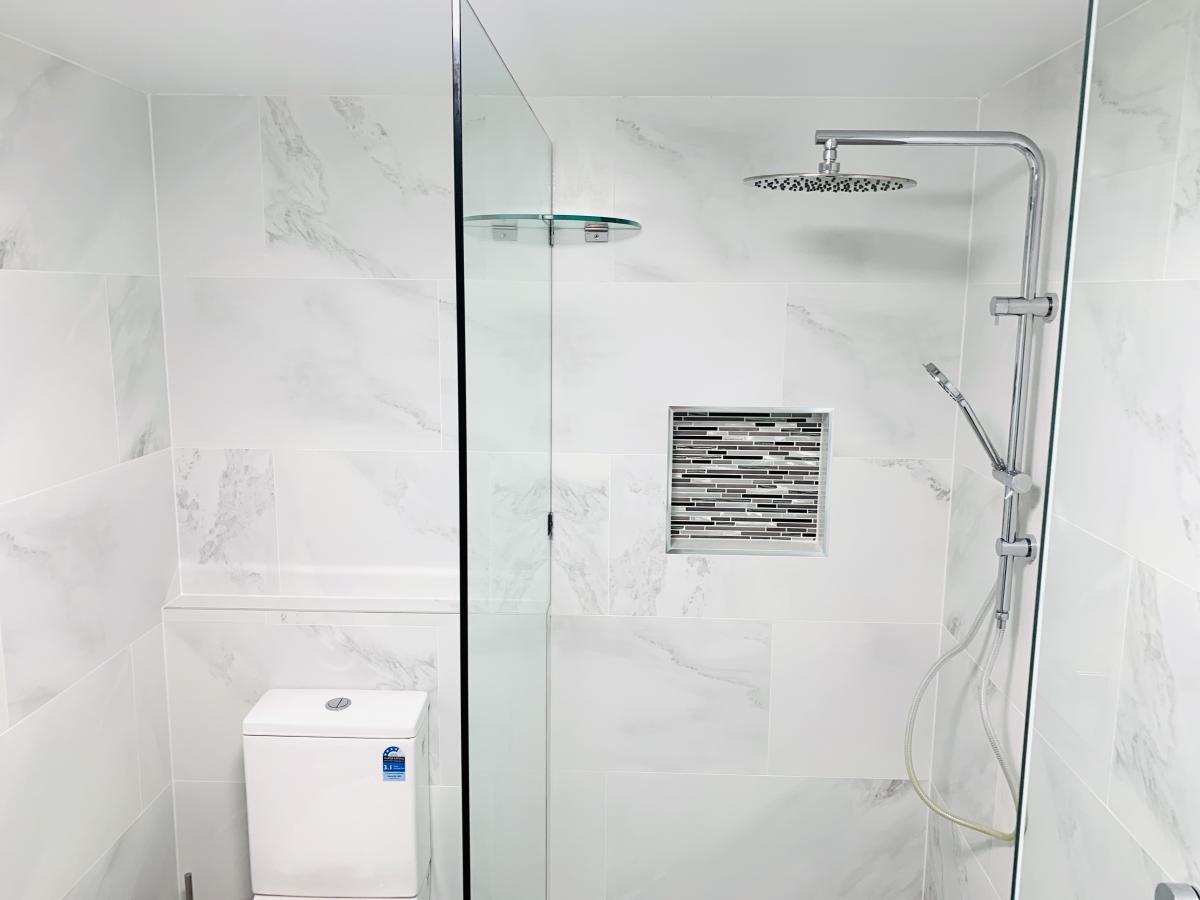 Why Choose Us For Your Shower Renovation?
We've fitted hundreds of Brisbane's best showers
Max alone has 25 years of built-up expertise in the industry. The combined experience of our dedicated team can be seen in the quality of our work. We mix old school work ethic with progressive design and customer-centric service, meaning you're guaranteed to get shower spaces that are aligned perfectly with your needs and taste. We aren't the best marketers or salespeople, but our shower renovations speak for themselves.
We love showers even more than you do.
Admit it, we're all guilty of spending a little too long in the shower. Hot water on your skin on a cold winters morning, the serenity we feel as we get clean in our home. At TOP Brisbane Bathrooms we know this feeling just as well as you do. That's why our team takes pride in the beautiful shower spaces we help design and build. We want our shower renovations to exceed the expectations you have in your head. Speak to a member of our team today and we'll be happy to show you our large portfolio of beautiful showers! It'll be easy to be inspired—we promise you that!
We know where to get the best materials for your shower.
Our hard work and dedication to our craft pay dividends for us and you as the customer. Thanks to decades in the industry, TOP Brisbane Bathrooms has established solid relationships with suppliers and other tradespeople, allowing us access to VIP material prices. As we believe in providing the best service to our clients, these savings are passed onto you, the customer.
The best shower builds are the ones that have paid attention to the little things. The ones that have taken the time to find vanity fittings, taps and tiles that make you feel at home and carefree. Showers that make you feel engulfed in luxury or clean and comfortable in their simplicity. This is where TOP Brisbane Bathrooms comes in.
If you're looking for a rare material or fitting for the shower you've been dreaming of, we'll get it for you.
If you've been contemplating a shower renovation for years but haven't had the funds to go through with it, we'll make it happen.
TOP Brisbane Bathrooms gives you a one-way ticket to getting your dream shower built with premium materials at unparalleled prices.
See what our customers say about us!
We save you money on your shower builds and renovations.
Our shower renovations are built to last. That means getting it right from the start. Because our waterproofing and building processes comply with and exceed Australian Standards, you can be assured that your finished shower renovation will look and feel brand new for a long time. The meticulous approach we take towards our shower renovations saves you money in the short and long term. Short-term, you won't be exposed to any costly mistakes or unforeseen obstacles and long term you won't need to pay other contractors to come and fix dodgy tradesmanship.
Sourcing only the best materials for your shower renovation means that your shower will be more water-efficient and sustainable, drastically reducing your water bills. Our waterproofing will reduce the likelihood of mould and water damage in your bathroom and other rooms in your house.
We're committed to keeping you clean and happy.
We are Brisbane locals. Many of our employees have either grown up or lived in Brisbane and the surrounding areas all their life. We have designed, fitted and renovated hundreds of beautiful showers for our clients over the past 25 years. You will find our happy (and clean!) customers in:
If you don't see your area listed here but live in Queensland and need would help with your shower, get in touch! We're always happy to provide our services to members of our community far and wide.