Beautiful. Functional. Affordable.
Complete bathroom renovations. Welcome to your new favourite room in the house.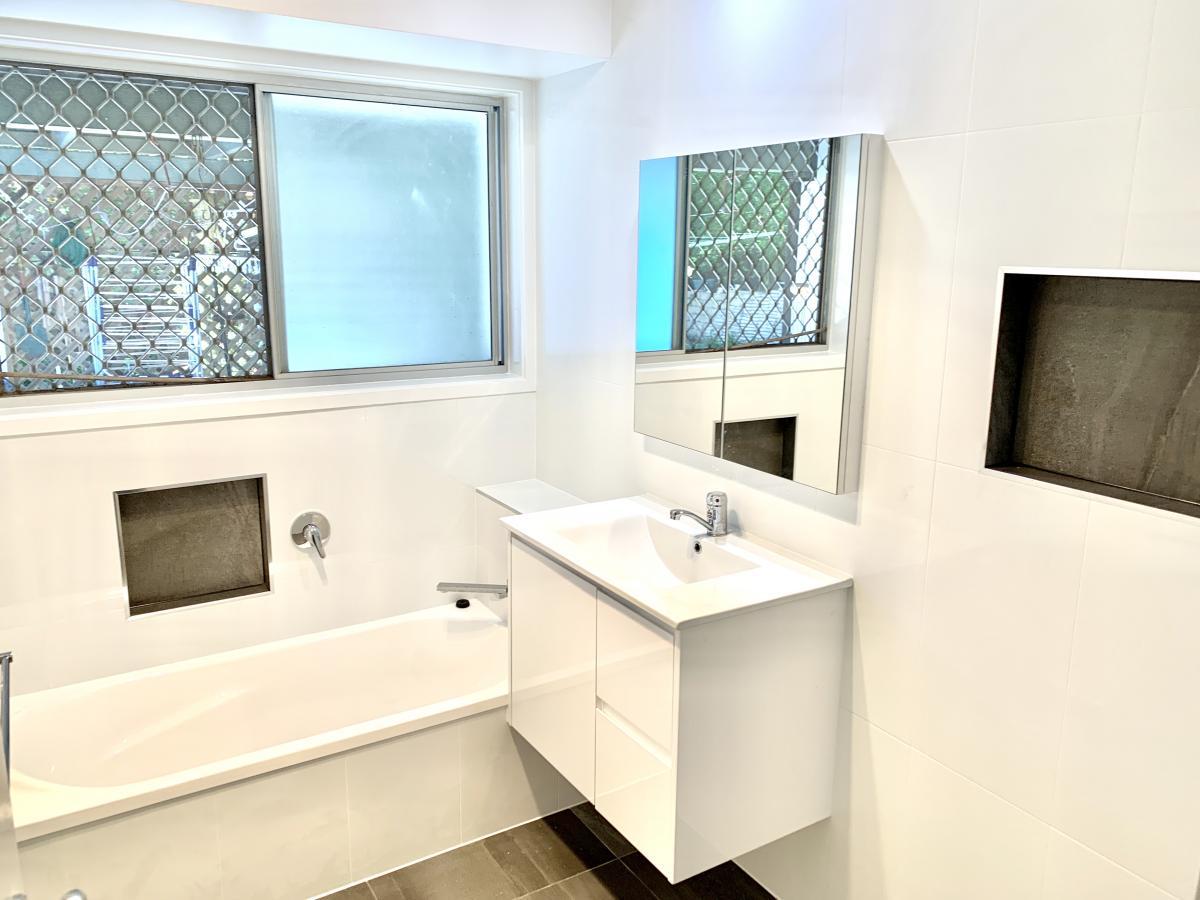 Why Choose Us For Your Bathroom Renovation?
We have decades of experience.
Max alone has 25 years of built-up expertise in the industry. The combined experience of our dedicated team can be seen in the quality of our work. We mix old school work ethic with progressive design and customer-centric service, meaning you're guaranteed to get the best bathrooms in Brisbane delivered at unbeatable prices. We aren't the best marketers or salespeople, but our bathrooms speak for themselves.
We're the bathroom renovation specialists.
It's how we got started. Full bathroom overhauls and renovations are the bread and butter of our business. The satisfaction we see on our client's faces and the feeling we get as tradespeople seeing a project go full circle is why we do what we do. Everyone in the company loves these projects—sometimes even fighting over who gets to work on them! We believe it's this passion that has led us to become Brisbane's best bathroom renovators. We have countless finished projects and would be more than happy to show you our extensive portfolio during your quote and planning phase.
We provide premium materials at competitive prices.
Our hard work and dedication to our craft pay dividends for us and you as the customer. Thanks to decades in the industry, TOP Brisbane Bathrooms has established solid relationships with suppliers and other tradespeople, allowing us access to VIP material prices. As we believe in providing the best service to our clients, these savings are passed onto you, the customer.
If you're looking for a rare material or fitting for your dream bathroom, we'll get it for you.
If you've been contemplating a bathroom renovation for years but haven't had the funds to go through with it, we'll make it happen.
TOP Brisbane Bathrooms gives you a one-way ticket to getting your dream bathrooms built with premium materials at unparalleled prices.
What Our Customers Are Saying
At every stage of your renovation journey, our company strives to be cost effective for you. From the start, you'll experience our fixed quote policy, meaning you'll never be hit with unexpected fees or headaches and you can be sure that we'll take care of any unforeseen obstacles. During the building phase, you'll see the high-quality materials you bought at competitive prices being installed. Once your renovation is complete, you can expect to save money in the long run on water bills and bathroom touch-ups and repairs. This is because our quality of tradesmenship combined with the premium materials we use stand the test of time. Our bathrooms are built to last.
We're committed to our community.
We are Brisbane locals. Many of our employees have either grown up or lived in Brisbane and the surrounding areas all their life. We have fitted, renovated and built hundreds of bathrooms, showers and laundries for Queenslanders over the past two decades. We proudly service:
If you don't see your area listed here but live in Queensland, still get in touch! We're always happy to provide our services to members of our community far and wide.