WESTERN SUBURBS BATHROOM RENOVATIONS
SERVICING THE COMMUNITY FOR 17 YEARS
Looking for affordable bathroom renovations?
If you live in Brisbane's Western Suburbs, you're in luck.
TOP Brisbane Bathrooms has been proudly providing Western Suburbs locals with extraordinary renovations for years. We have members of our team who've grown up in and around its leafy surroundings who love giving back to this community. The area is also renowned for its magnificent traditional Queenslanders—we know how to maintain the original elegance of these homes while renovating or building new bathrooms.
All through the Western Suburbs—from Indooroopilly to Chapel Hill, Anstead to Taringa, we've created awe-inspiring renovations for very happy clients. If you're looking for a total bathroom renovation, small refurbishment or just someone to install new fittings and accessories, TOP Brisbane Bathrooms will be there to help. If you would like to see other successful projects in the Western Suburbs, ask for a free quote below and we'd be happy to show you our portfolio!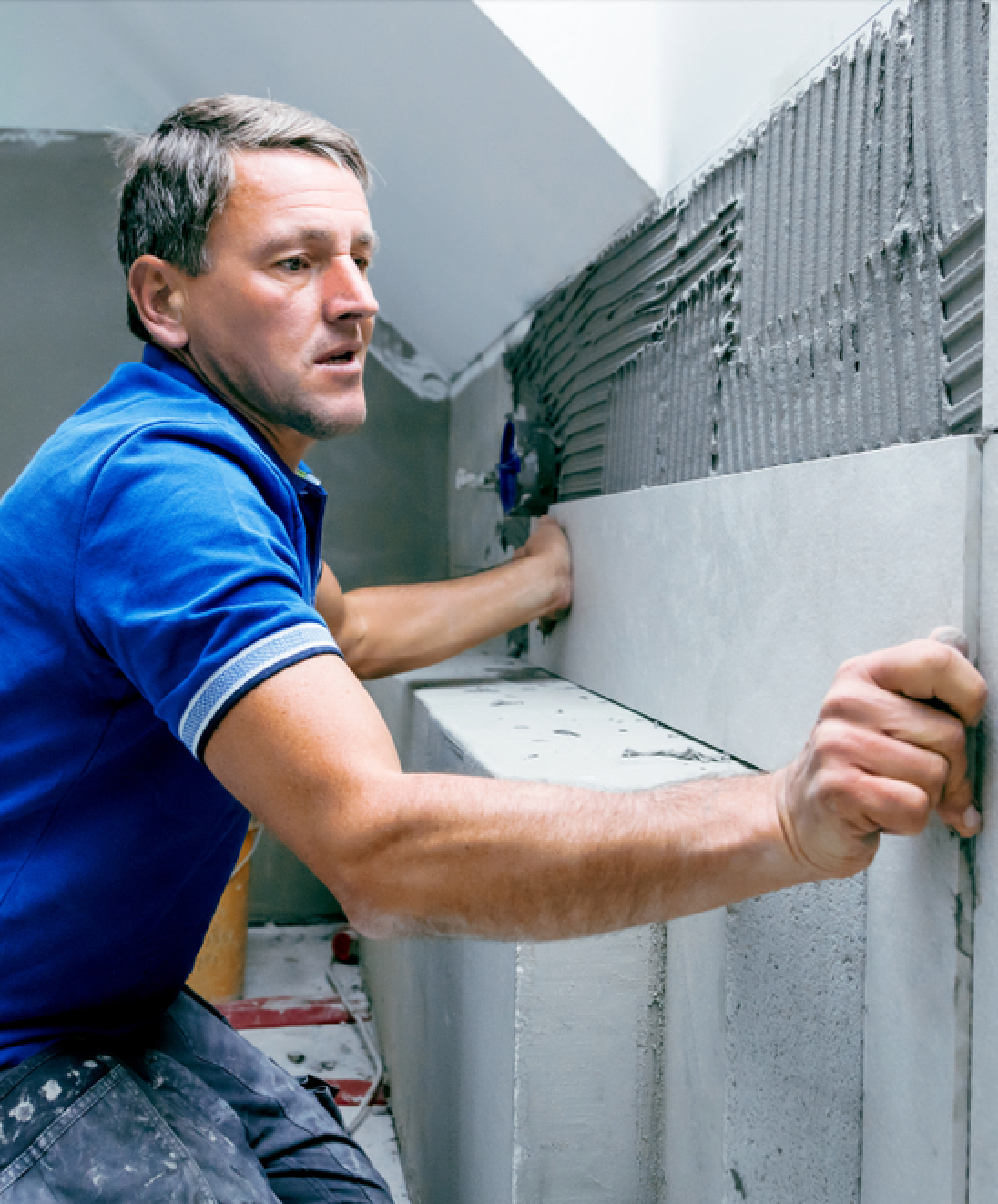 Meet the team
Brisbane Western Suburbs resident & Apprentice Tiler at TOP Brisbane Bathrooms
"I'm in the 3rd year of my apprenticeship with TOP Brisbane Bathrooms. The crew cares about the quality of work and inspires me to be a better tradie every day."
How much will my bathroom renovation cost in the Western Suburbs?
Bathroom renovation costs are subject to change depending on the specific circumstances of your job. With that being said, we don't discriminate against any of our fellow Queenslanders and will be happy to provide you with a quote that is accurate to your residence in the Western Suburbs. The price of the job will never be impacted by where you live.
Some factors that will impact the final quote however, are listed below:
–

ACCESS TO JOB

This is quite self-explanatory, but many of our customers do not consider it. How hard is it for us to access the job? Is it upstairs in a tiny, confined space? Are you at the end of a long driveway? If you are in an apartment complex, will we be able to use the lift? Is there existing lighting available? These are all things that we must consider when we are looking to provide you with an accurate fixed quote.
–

MATERIAL CHOICE

If you are opting for an expensive material that requires importation, careful handling or extra preparation, the final quote will be affected. As you can imagine, this is perhaps the most influential factor on the final price. We cater to all budgets and tastes and will do our utmost to provide you with the materials you are after at competitive prices. This includes tiles, tapware, vanities, shower screens, etc.
–

VANITY (custom-built or standard)

Vanities, aside from tiles, are often the part of a bathroom that clients most want to customise. Having a vanity custom-built to fit your space can take your space to the next level, but it can also be quite expensive. We offer pre-built or custom-built vanities to suit your needs.
–

JOB SIZE

How big is the job? If the space is larger we will have more workers on-site, which can impact the pricing structure of the renovation. If the space allows for it however, more people can make the job go faster.
Do you recommend specific styles and renovations for the Western Suburbs?
Some like spicy food. Some don't. Some Western Suburbs residents would love to listen to ACDC while in the shower. Others may prefer singing along with Sia in the bath. Everyone's tastes are different. Our job is to find what you love and turn it into reality.
Having said that, we're always on top of trends and ahead of the curve with the latest styles and bathroom designs. When you speak to an expert at TOP Brisbane Bathrooms during the planning phase, we will be sure to clue you in with what's hot and what's not in the Western Suburbs.
See what our customers say about us!
How long does a renovation take in the Western Suburbs?
Much like the price, the length of a renovation in the Western Suburbs hugely depends on its job requirements. On average, our renovations take between 3-4 weeks, but smaller refurbishments can be much faster than that. Installations of new fittings and tapware can be done in a heartbeat and bathroom cleans and repairs could range from 1 day to 1 week.
During the planning and quoting phase, our team will be able to give you an extremely accurate quote that you can organise yourself around! We understand the inconvenience of not having a bathroom, so we always endeavour to complete our renovations as quickly as they can be done without sacrificing quality. To learn more about bathroom renos in Brisbane click here